Community engagement is part of the Parsons + Co ethos. It's just what we do. Why? Because we are part of a community and some in that community need help. Whether it is through financial donations or volunteering our time, PARSONS GOODWORKS has been part of our team culture from the beginning.
Here are some of the organizations we support:
Through the pandemic, the BGCB stayed open to provide a safe place for kids of essential workers, of paramount importance during this time. PARSONS + CO helped raise more than $30,000 for the organization also contributing to this important cause. We also secured gallons of hand-sanitizer for staff and kids alike.
KNHC — or C-89.5 as it is called – is housed at Nathan Hale High School in Seattle. Started 50 years ago, it is the world's oldest dance music station. Joanie went to NH and acted as the radio station's Community Relations Director and then Station Manager. She owes her early start in radio to her success in business.
Joanie served on the board of directors for more than 20 years, raising important funds for organizations dedicated to kids and families throughout Washington state.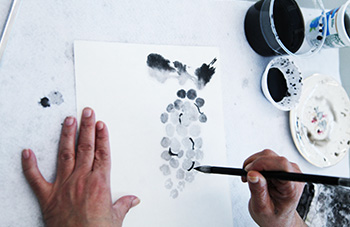 The company made a donation to the organization that fosters the restoration/renewal of individuals, and society from the effects of trauma through arts engagement and community-building.
Joanie participated in Seattle Dances 2022, which is like Seattle's very own Dancing with the Stars. Paired with pro-dancer, Andy Howe, the two trained for three months before performing. Through friends, family, peers and clients, she raised more than $90K for Plymouth, whose mission is housing first for the chronically homeless.
Say Their Names is a nationwide traveling memorial honoring the Black lives lost to racial injustice and systemic racism. PARSONS + CO offered pro bono work to secure media coverage for the Kirkland, Washington installation of the memorial.
We believe in the importance of a local food system. The WFT is preserving farmland across our state, more than 3,000 acres so far.